Meet Ashley and Jared, our most recent buyers in our Meadow View community.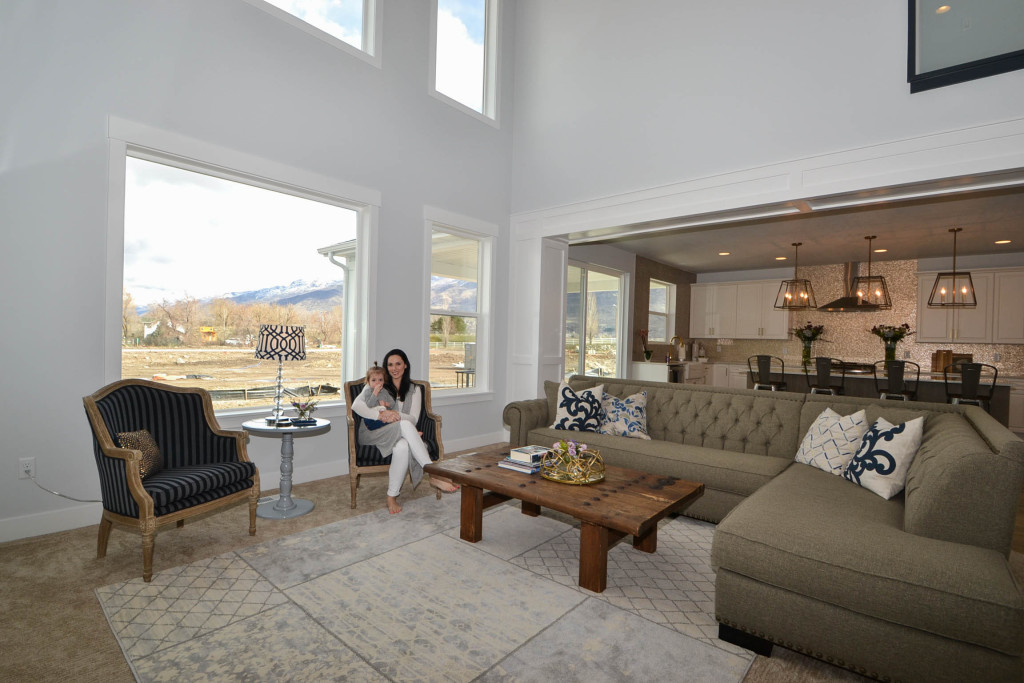 They came to Clearwater after several years of looking for their dream home in existing properties that came onto the market or with other builders, but not finding it.  "The first time we walked through one of Clearwater's builds we were sold." Says Ashely.  "We had finally found what we had been searching for; perfect floor plan, our ideal location in Farmington, and impeccable design."
They selected our Maverick floor plan, a 4 bedroom, 3.5 bathroom home that features the master suite on the main floor, additional bedrooms upstairs, an open concept kitchen/family room space, and a dedicated formal dining room. They did make a couple of changes to the base plan, however, including adding a stackable washer/dryer in the master closet to avoid carrying clothes up and down stairs, a beautiful fireplace in the living room, and extending the size of the kitchen island and cabinetry.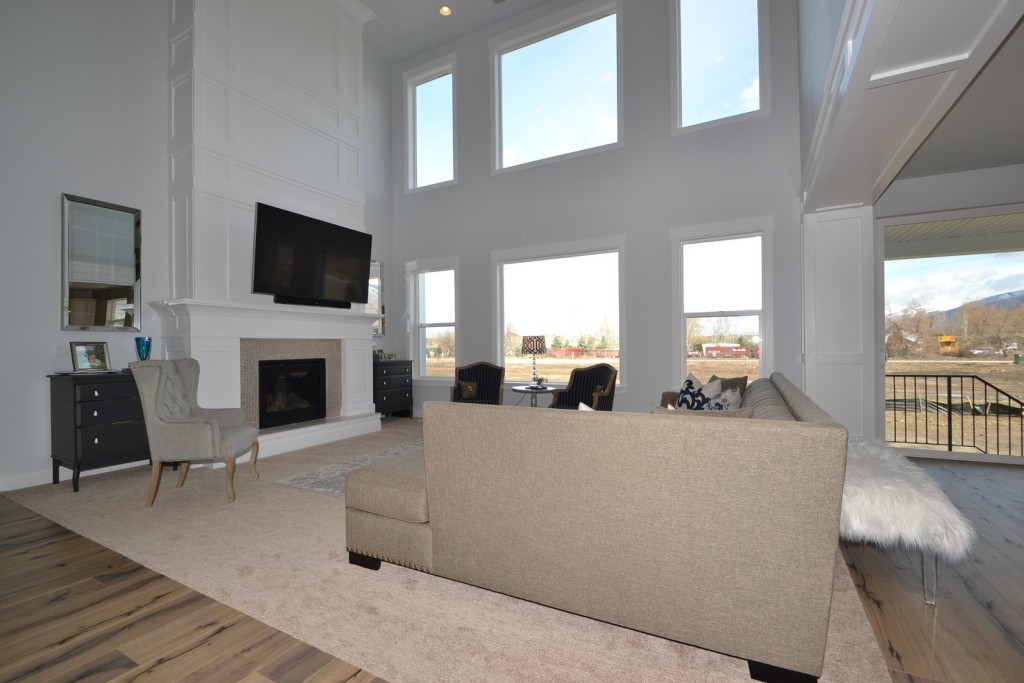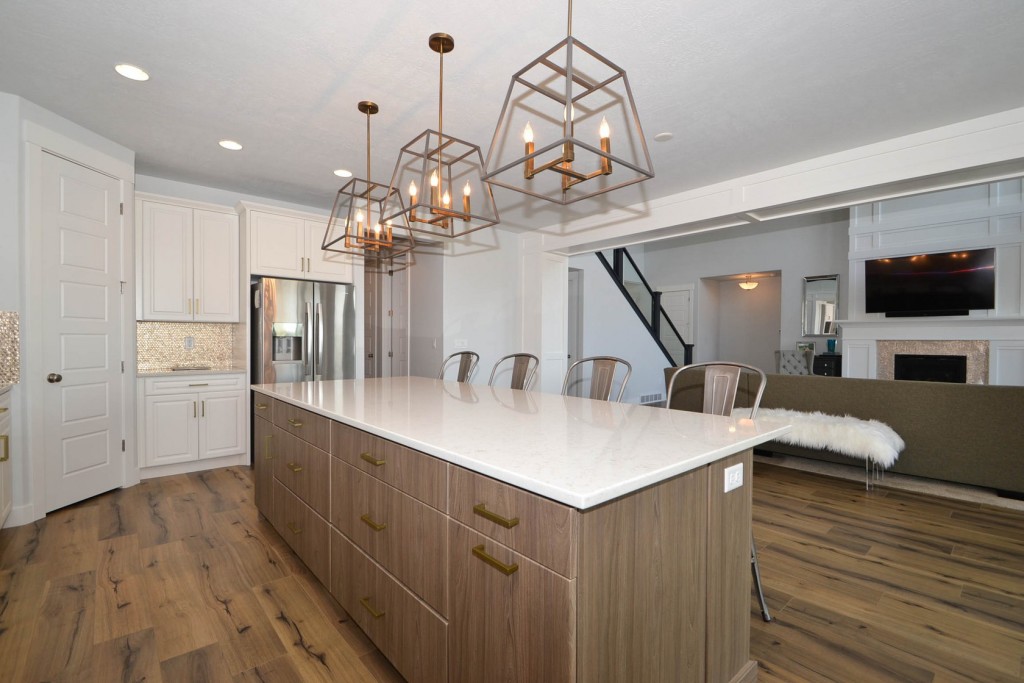 They also selected a hardy-board fully white exterior, something you don't see every day but sure makes their home stand out.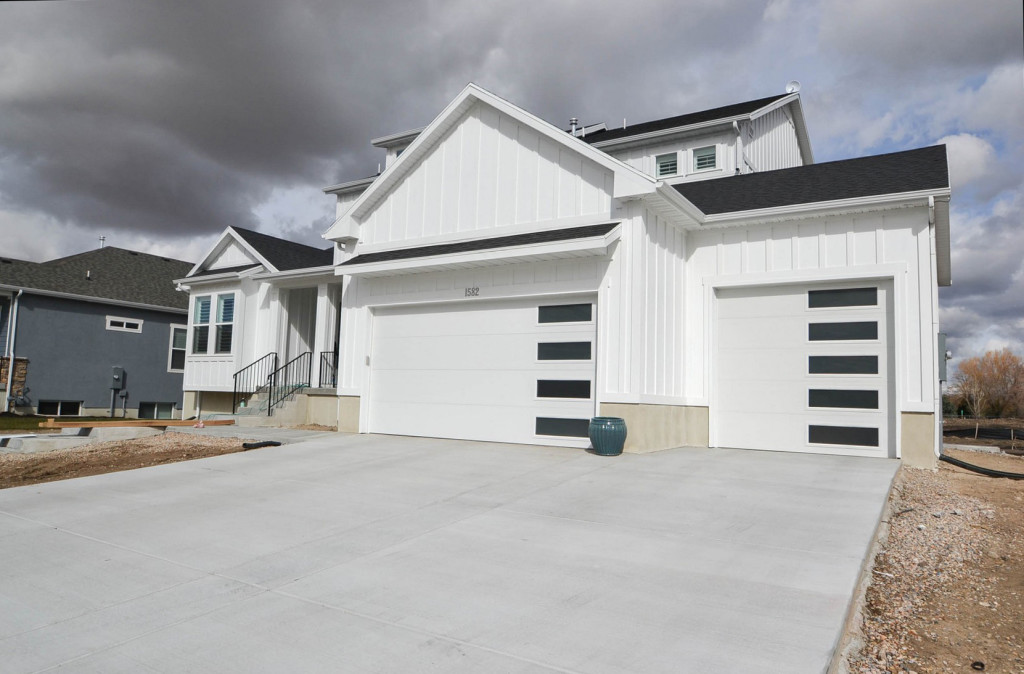 "After choosing our lot and floor plan, we met with a wonderful designer Danielle with Lake City Loft, who walked us through picking everything out for our house from literally A to Z. In talking with friends and family who had built homes, they had said that for each item picked out there were two or three choices, but with Danielle the options that we had seemed endless. From the exterior to all of the interior, everything was chosen by us, with the help of the designer who put us at ease with all of our decisions."
With the help of Danielle, the Christensen's added a few style options that just blew us away. Jared knew he didn't want a traditional white post railing up the staircase in the living room.  After looking through a multitude of photos of different styles, he came across the application of glass and metal in industrial-style lofts. They knew it would be perfect for their home. In order to blend the bold style to the rest of their home, they decided to add charcoal craftsman style posts up the staircase.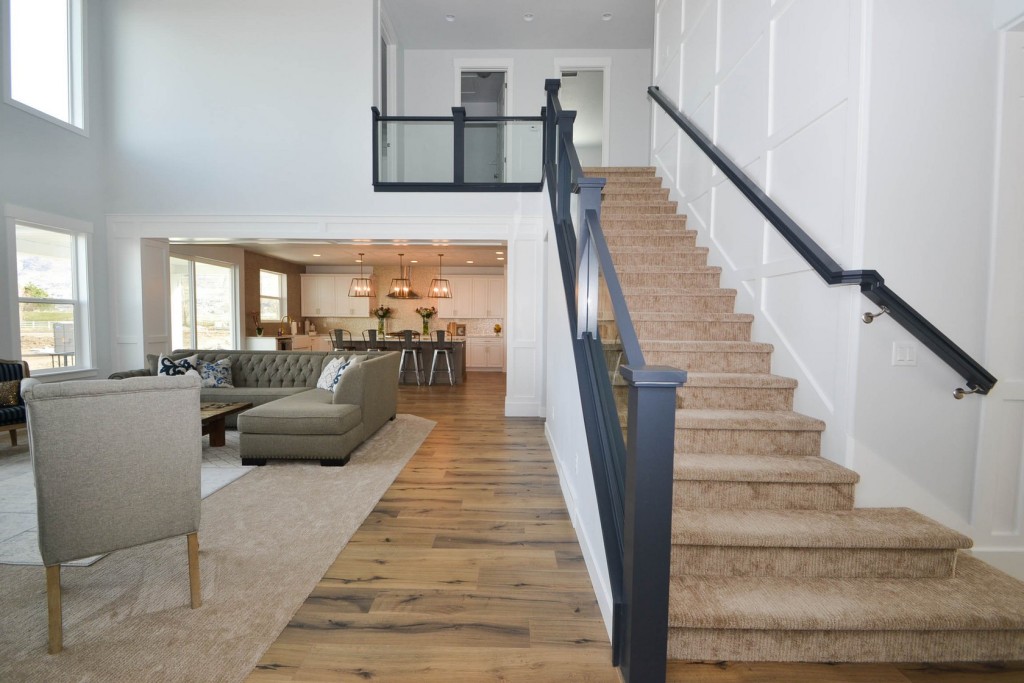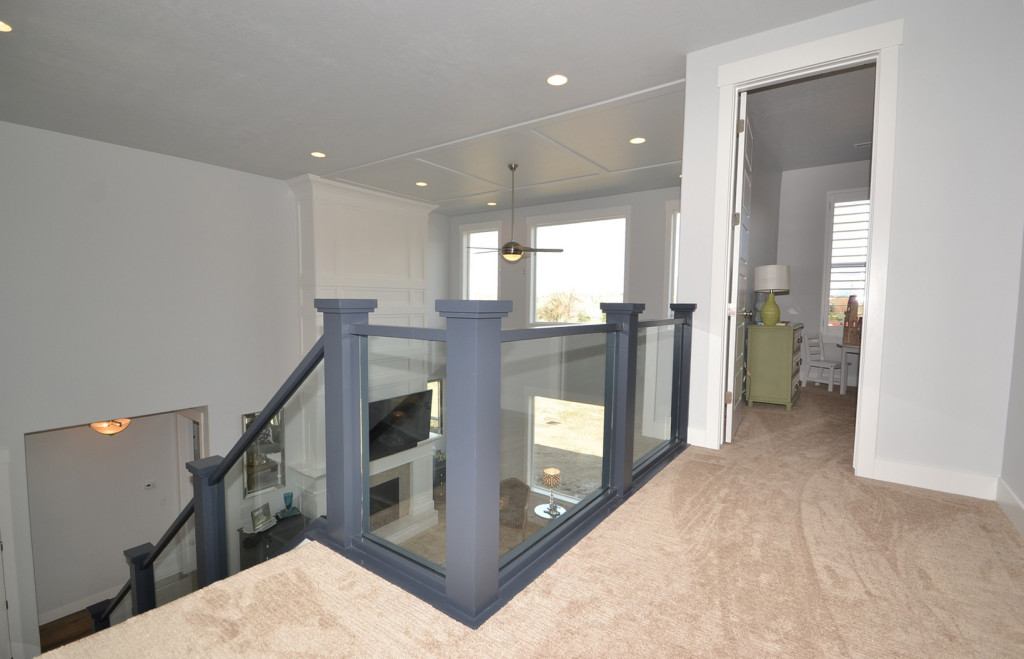 Ashley knew she wanted gold fixtures throughout the house to make it different. As they were poring over different backsplash ideas, looking for something to match the gold fixtures yet pop, Danielle pulled a gold penny sample out of her secret stash. It was exactly what they were looking for.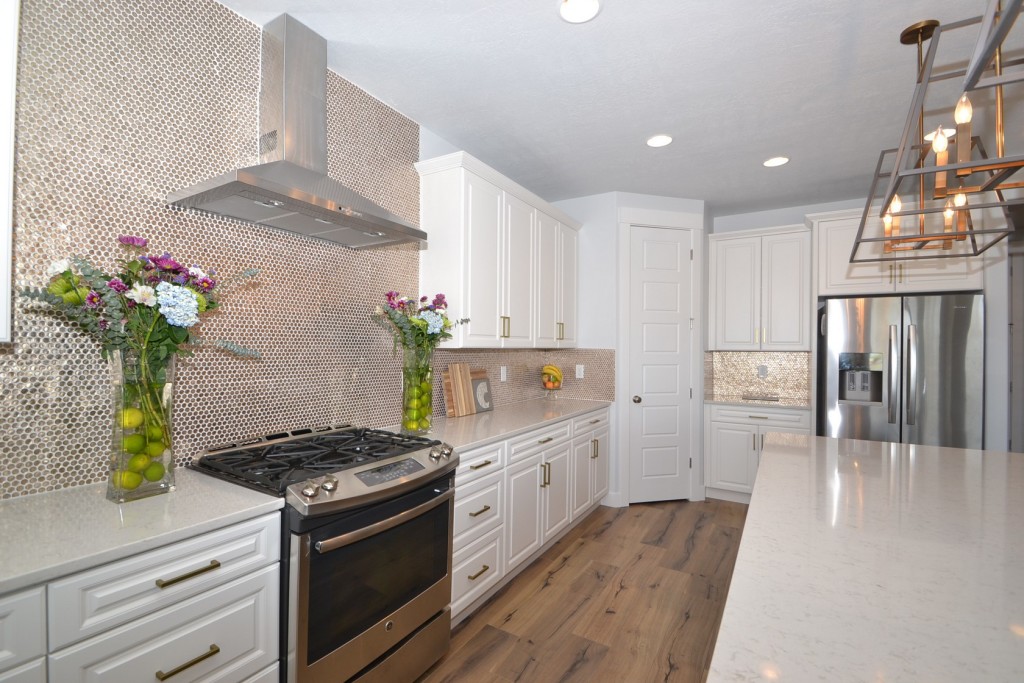 "At this point the building process began, and from start to finish this process was exactly as advertised by Clearwater. We were kept up to date on all things, and were allowed at the site whenever we felt like seeing the progress. Gary, who was in charge of our build, did an incredible job, and was always willing and able to accommodate our needs and concerns."
Jared, Ashely, and their three daughters have been in their home for two months now. "When we moved in the finished product was better than we could have ever imagined. Any minor things that have needed touching up since we moved have been promptly fixed, and we couldn't be happier with our lives in this beautiful home. Thank you Clearwater for making the building process a dream."