Read on to learn about six interior design trends you must know in 2016.
For the rest of 2015 and into 2016, here are the global trends to look for!
Interior Design Trend No. 1: Outside is IN
There's an ongoing trend of bringing the outdoors in and it's not a trend that is going out of style anytime soon.  As movements towards slow foods, environmentalism, and sustainability grow, we are learning the importance of green spaces for our health happiness and for the sake of modern design.  From designing homes that allow nature to be a part of the design to incorporating greenery into small apartments to "glamping", (yes, it's a real thing), people want more green in their lives!  " HGTV's David Bromstad explained that this means that consumers will be buying furniture they can use indoors and outdoors. In terms of interior decor, lifestyle expert Justina Blakeney shared that wall decor, accessories and small plant life inspired items are going to be hot."  At Clearwater, we're on the cutting edge of this design trend.  Our Paragon Station lofts are designed to maximize interior space and allow easy access to the outdoors with sliding glass walls that literally extend the living room onto the outdoor patio.  We're also incorporating a community roof deck where residents can do anything from barbecuing and chatting with neighbors to practicing yoga.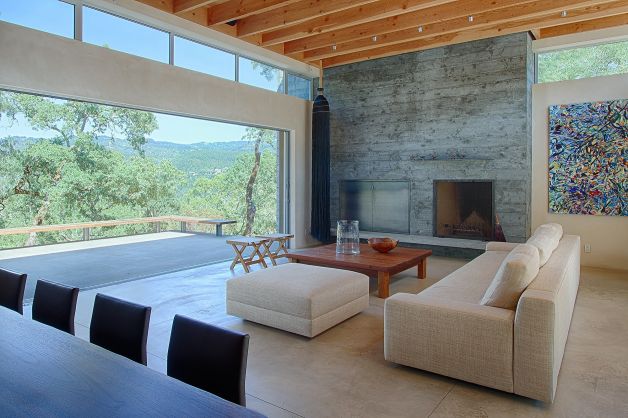 Interior Design Trend No. 2: Source Artisan Goods
Find Inspiration locally and globally! Buying ethically sourced, artisanal goods is all the rage and it's responsible, smart and can yield the BEST finds!  Look for textiles, accessories and designs inspired by the 70's!    Handmade macrame, tassles, and crochet are making a comeback.  The natural fibers and designs create contrast when placed in a modern context.  Check out Modern Macrame for some inspiration!  A great local resource for unique textiles and home decor , is Bohem.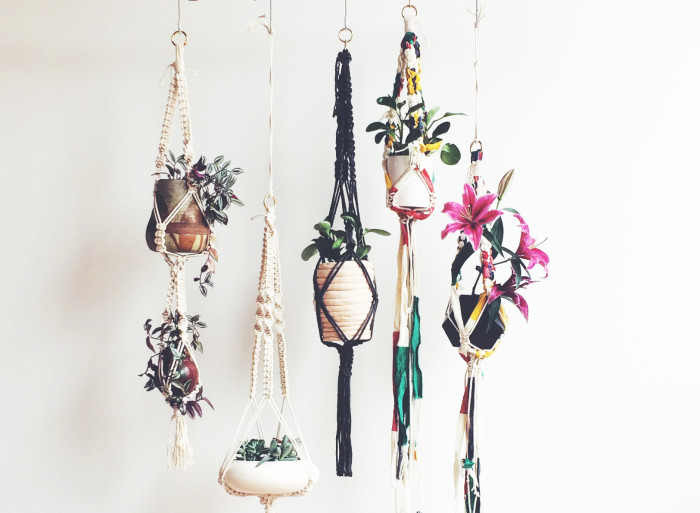 Interior Design Trend No. 3: Minerals & Natural Fibers
Natural materials in design is a huge trend.  A As more global and environmental awareness issues become front and center, people want to feel more and become aware of the beauty of nature's minerals and the resilience of and sustainability of using natural fibers. Look out for geode book ends, marble bowls, natural stones set into cement counters, and unpolished precious stones turned into door pulls.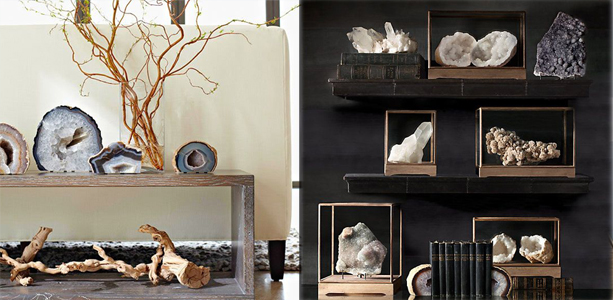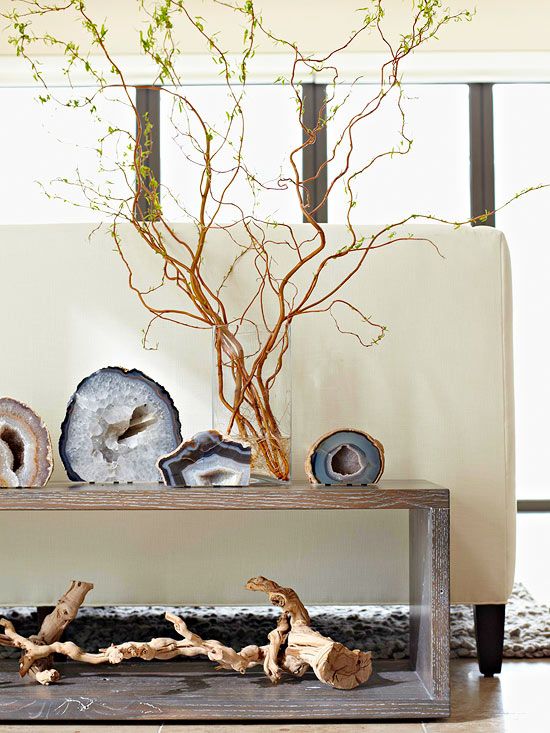 Interior Design Tend No. 4: Go Geometric
Decorative backsplashes have been going strong for quite some time but designers anticipate a shift towards towards more geometric patterns and 3D tiles that feature fluid movement. 3D tiles, cement and wood (to name a few of the most prominent materials) will be used to achieve this geometric flow. Whether it is a backsplash, a wall detail, an intricately patterned floor or a countertop, fluid geometry is a design trend that adds dimension, beauty and amazing detail to an ordinary space.   Get some inspiration here…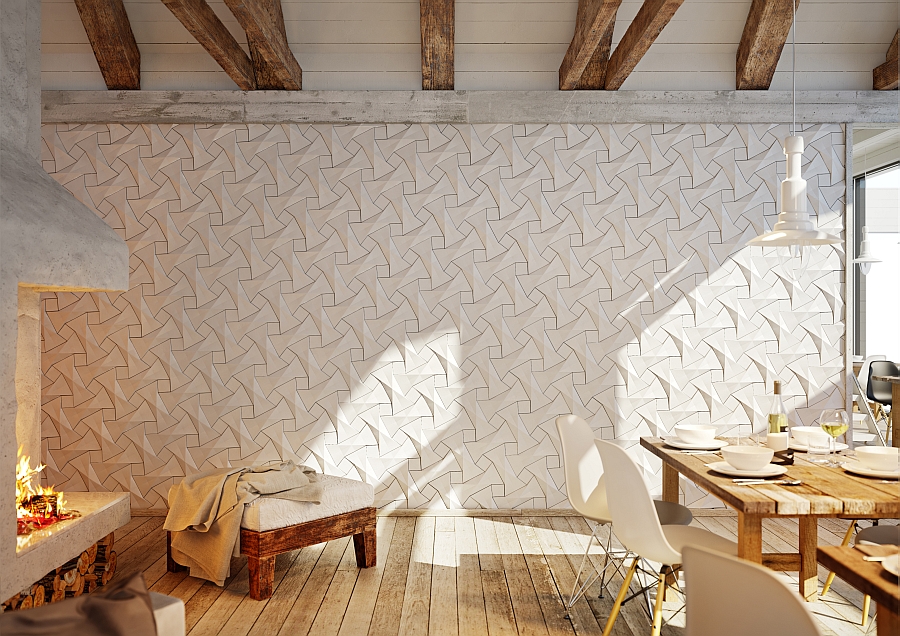 Interior Design Trend No 5: Midcentury Metals, Baby
More throwbacks to the 1970's!  You can see it in fashion- high waisted pants, bell bottoms, crocheted vests, tassels, short skirts and this Mid Century Mod look is making its way into interior design too.  The 1950s and 1970s are HUGE.  Remember those brass and gold lamps, drawer pulls and sun wall clocks?  Well, don't throw them out, because they're back- and they're a great way to bring some warm, retro design into your space.  A great local source for these mid century gems is The Green Ant in Salt Lake city.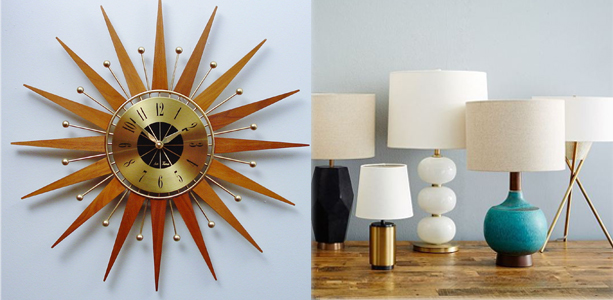 Interior Design Trend No. 6:  Sustainability
Sustainability is the key to future design! From the carpet in your living room to the foundation of your home, Dwell president Michela Abrams "noted that sustainability is at the heart of anything that is being manufactured today." Recycle, reuse, repurpose! Consumers are paying more attention to the materials going into building their homes and are considering alternative energy, a smaller carbon footstep and a more earth friendly lifestyle all together when they make a purchase.  Our LEED Gold Certified lofts at Paragon Station are "adaptive reuse" lofts, meaning we've used an historical building and kept the best of what this soaring brick warehouse had to offer, (a lot of light, exposed brick walls, incredible location,  high ceilings) but added geothermal heat, state of the art insulation and modern details throughout- and it's all within walking distance to public transportation, the farmer's market, movie theaters and literally everything a person needs to thrive.
BELOW: Check out these renderings of Paragon Station (we're in the midst of building this project). This project is LEED Gold Certified (the first of its kind in Utah), sustainable, modern and downright glamorous.  We'll be taking reservations for these killer lofts SOON!   To get on our VIP mailing list click here. You can reserve your space!
Sliding glass walls make sunlight, space and outdoors easy to let in.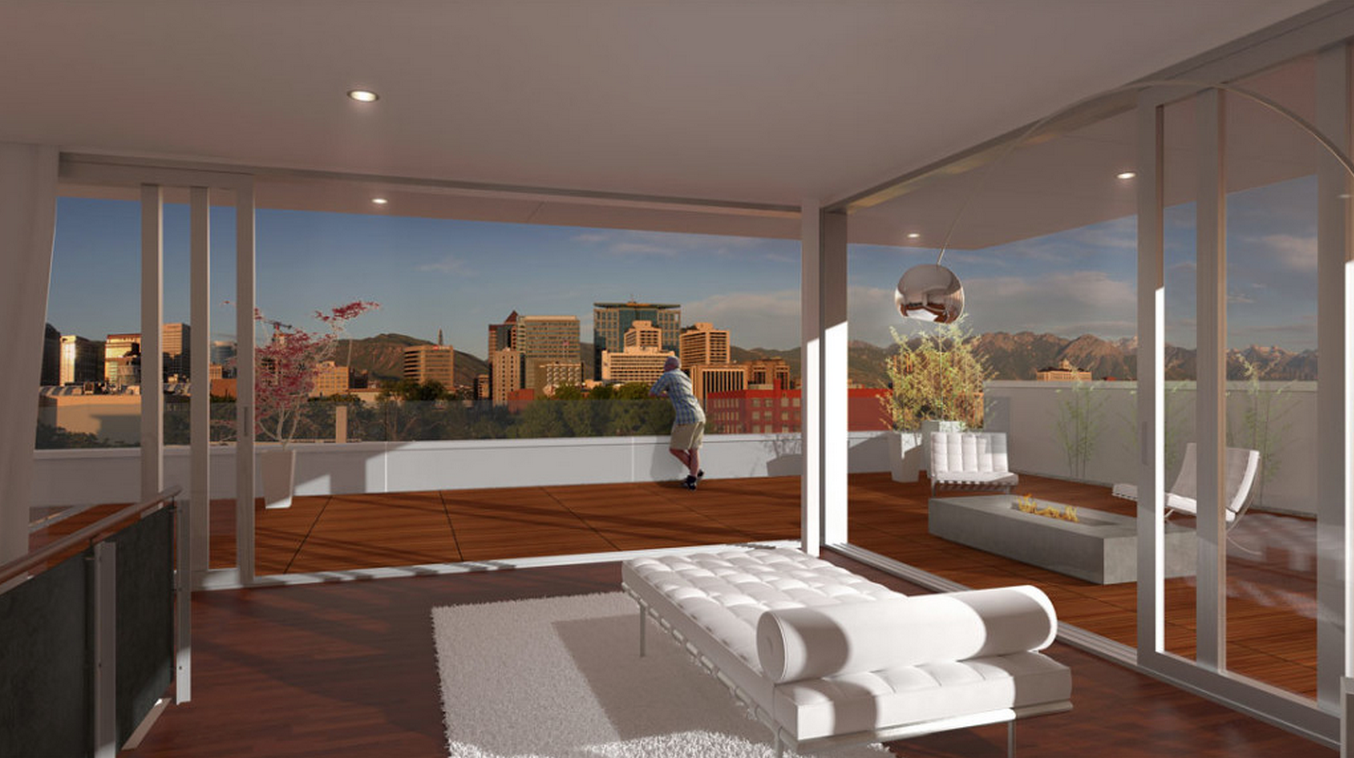 Community roof deck, complete with fireplace, bbq, seating and stovetop range.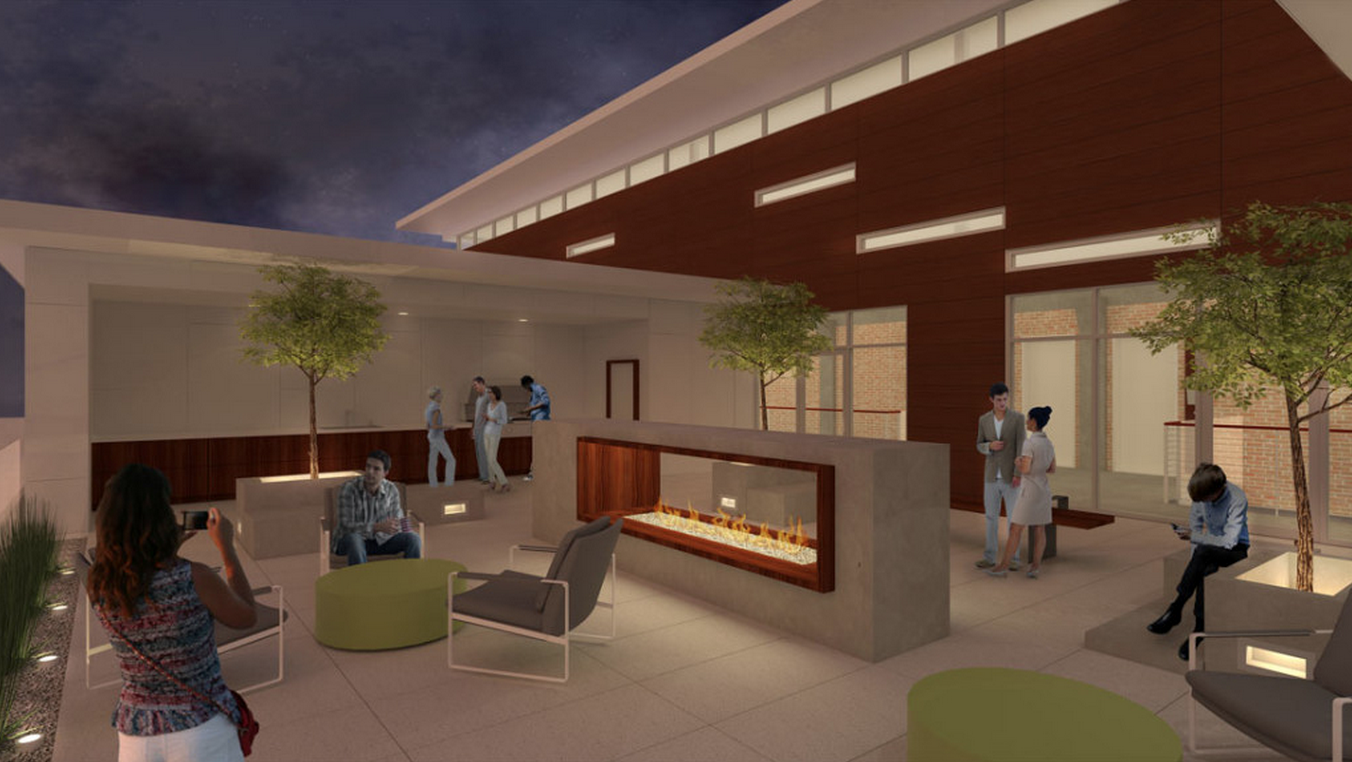 The central atrium brings in light, warmth and modern design.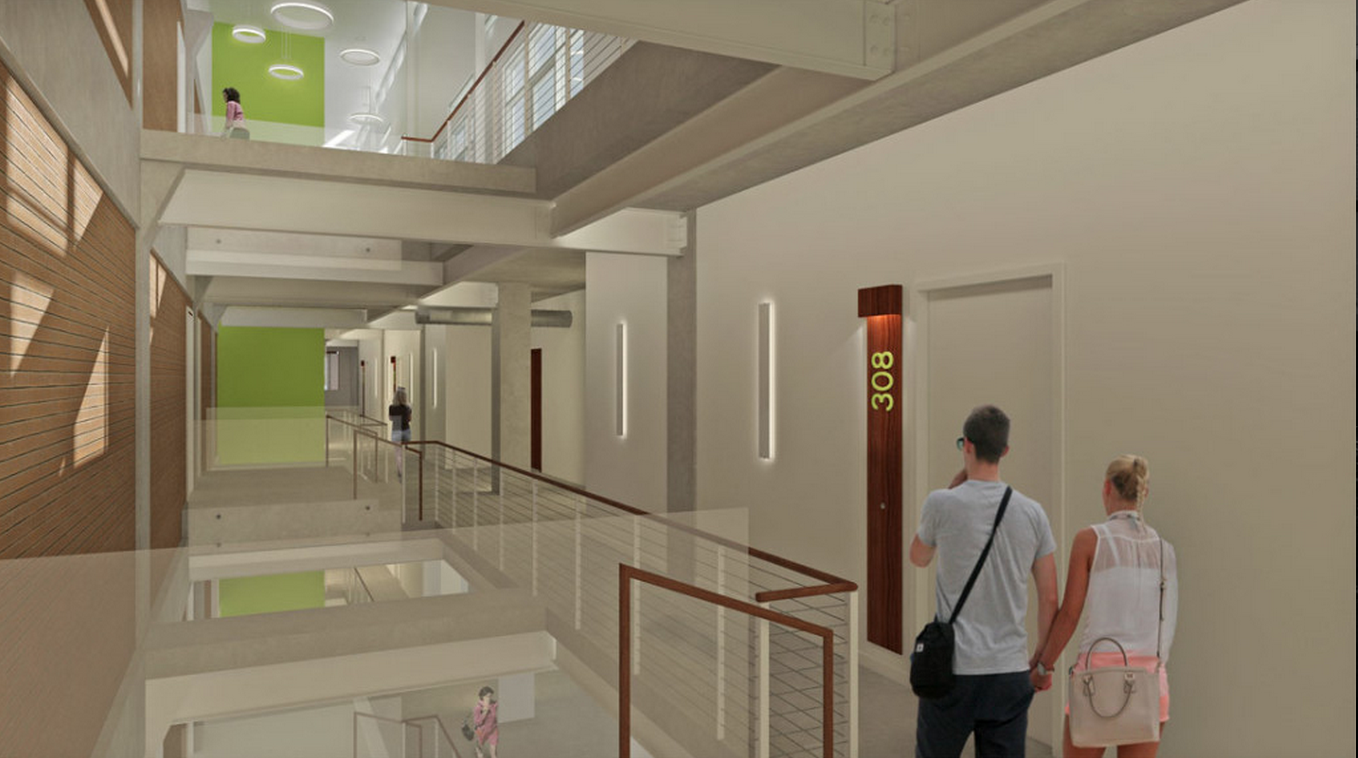 Strong geometric patterns, modern and historical facades. 
Sources: Dwell, Real Simple, Decorist, Architectural Digest